Learn how to turn your blog into a profitable business in three days! You'll snag proven strategies for monetizing your blog and creating a profit plan.
Frustrated by how much work you put into your blog when you're seeing little to no results? Sick of putting energy toward tasks that don't actually lead to more traffic, subscribers, or income?
Let's fix that. :) 
The Blog To Business Bootcamp is designed to help you take the overwhelm out of monetization. In fact, over the course of three days, you'll learn 14 powerful strategies so meant to help you start making money from your site no matter the number of followers you have​.
If you've ever wondered how other bloggers are truly earning a sustainable income, this is your chance to go behind the curtain to learn proven tactics you can implement into your workflow to see bigger results (read: money!) in less time.
Bonus: You'll get a business plan workbook to fill out during the bootcamp so that you leave with a physical profit plan for your blog!
The fun takes place March 2-4, 2021, and you can opt to attend as few or as many sessions as you'd like. 
There are two ticket types, so you'll also have the option to access just the live sessions -- or add on lifetime access to the replays for just $20 more!
Bootcamp Schedule
Please note that while we will try our best to keep the schedule as is, it is subject to change.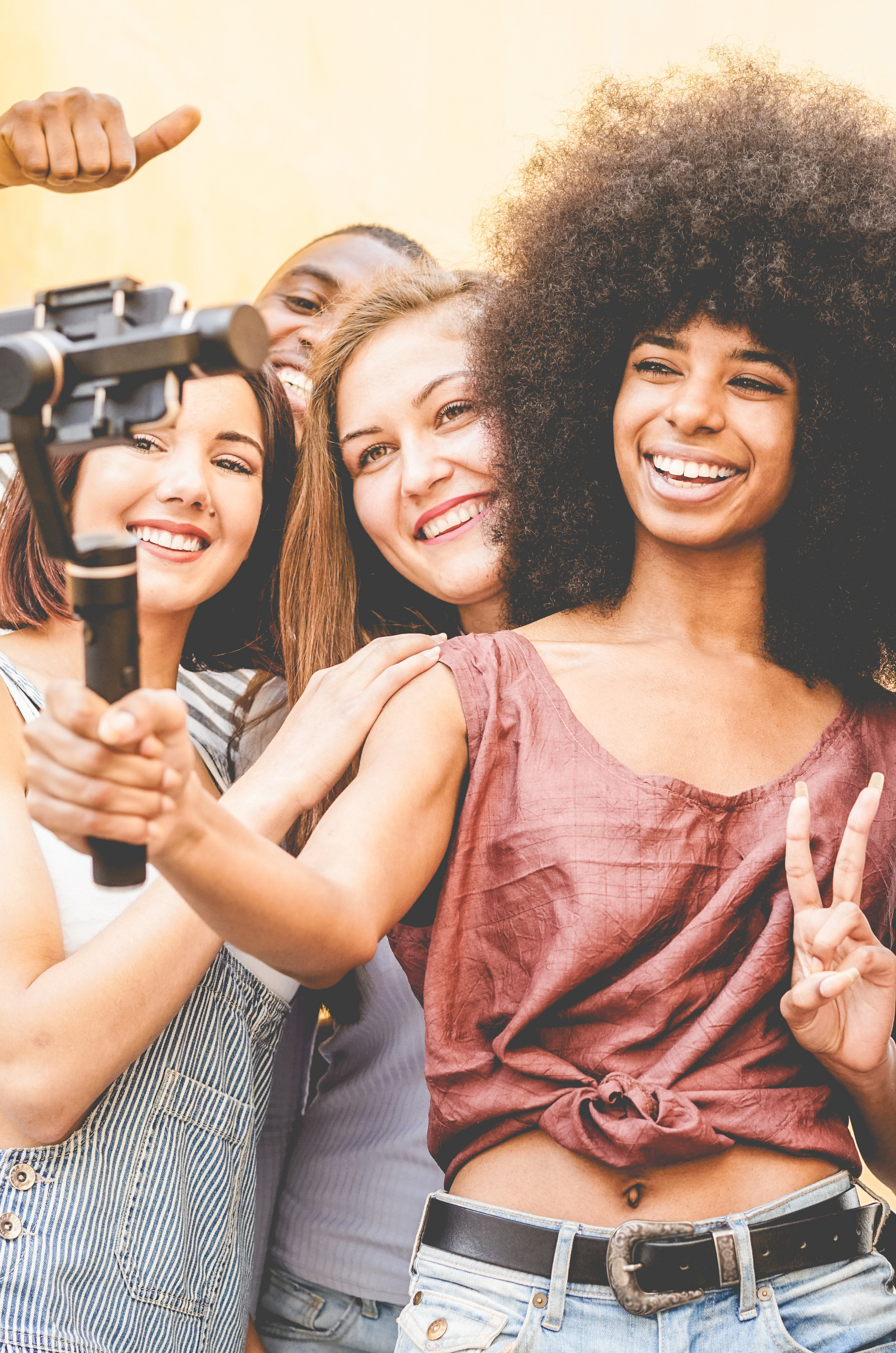 *March 2nd: "Get Seen"*
11am EST: How To Grow & Monetize An Email List with Jessie Festa
Learn step-by-step how to grow, nurture, and monetize an email list sustainably and ethically. Jessie has grown her list to over 10k subscribers, and in this workshop she'll show you exactly how she did it -- so that you can, too!
1pm EST: Freelance Writing 101 with Travis Levius
This practical, info-rich workshop will show you how to go from pitching to PAID as a freelance writer, rookie moves to avoid, brand positioning, rate negotiation, hidden writing markets and more.
2pm EST: How To Make Money With Affiliate Marketing with Mikkel Woodruff
In this powerful session, you'll learn what affiliate marketing is, how you can sign up with brands to earn referral income, how to find the best partners for your blog using online tools and data, how to best write with affiliate marketing in mind, and how to track it all so you can increase your passive income.
3pm EST: 3 Steps To Become A Productivity Powerhouse with Sagan Morrow
Learn a powerful 3-step system that will help maximize your energy, skyrocket your productivity, and save hours every week so that you have the time and energy needed to grow a profitable blog.
4pm EST: How To Gain Visibility By Being Your Own PR Rep with Lynya Floyd
Discover the phenomenal power that publicity has to elevate your brand and exactly how to reach out to outlets you'd like to feature you.
*March 3rd: "Get Social"*
11am EST: Monetizing Your Blogging Business Through Instagram with Lavina Dsouza, Johanna Voss & Danielle Benjamin (Panel)
Do you want to be an Instagram influencer? This session is for you! Hear from an influencer and an agent on an honest panel discussion that covers everything about finding sponsorships and getting paid to post content.
1pm EST: How To Monetize Your TikTok Account with Jen Ruiz
TikTok is a valuable source of traffic and subscribers for bloggers, and this session will share best practices for going viral, video editing tips, an introduction to in-app analytics, and strategies to monetize your content. Stop wasting time on platforms that hide your content and start getting traffic, warm leads and sales with a TikTok account.
2pm EST: 10+ Big Mistakes You're Making On Pinterest Right Now That Are Killing Your Traffic with Kelly Duhigg
Kelly has audited hundreds of Pinterest accounts and in this session will share some of the most costly mistakes that people typically make. Additionally, you'll learn exactly how to revamp your account for maximum success on this amazing social media platform.
6pm EST: How To Grow An Engaged Facebook Group with Meg Jerrard
Facebook Groups have exploded in the past few years, and 1.8 billion people are now using them every month. This presentation will take you through the strategies and techniques that can be used to grow an engaged Facebook Group, which you can leverage as a successful tool for income.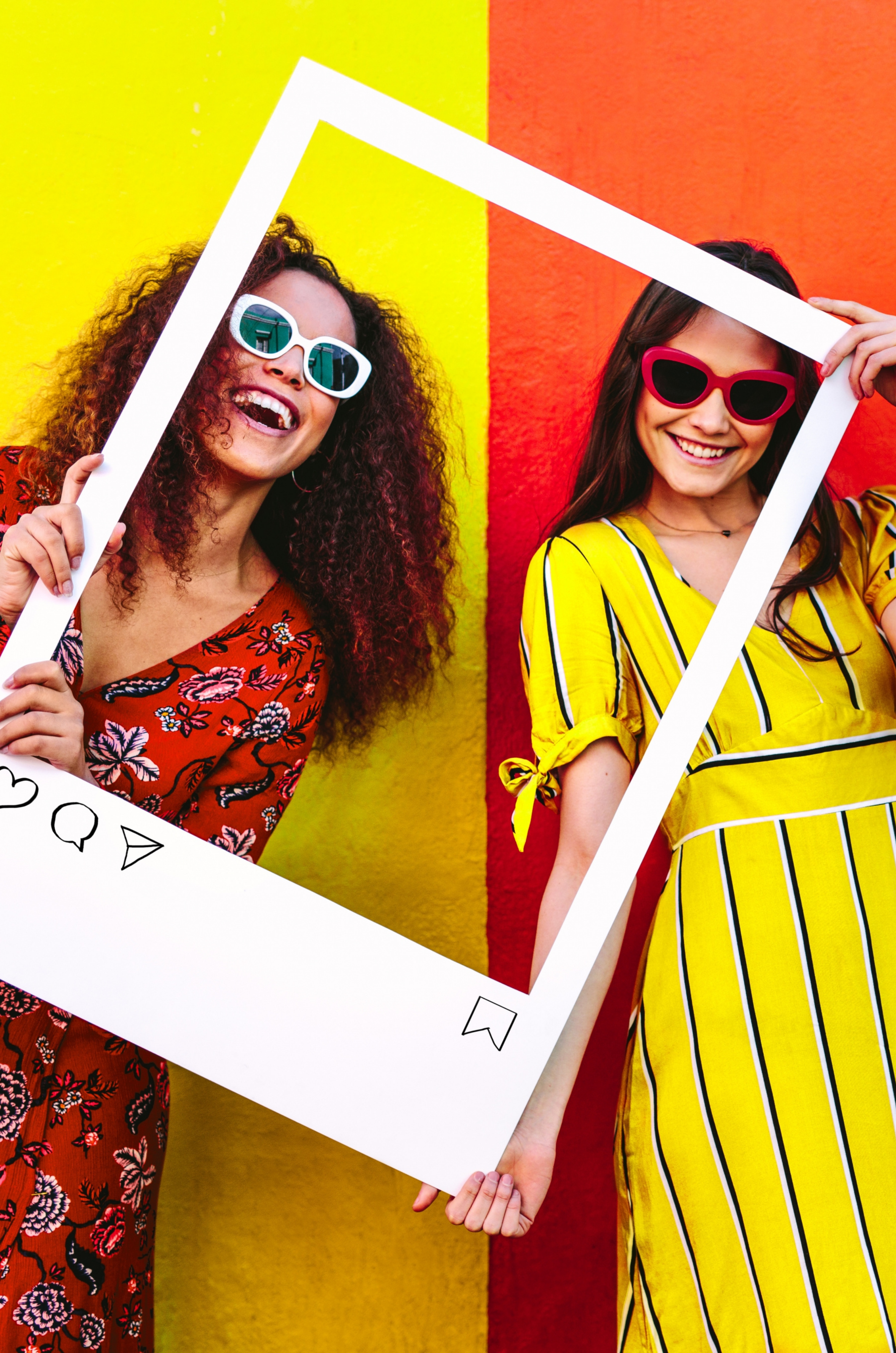 *March 4th: "Get Selling"*
11am EST: How To Create A Profitable Online Course with Abigail King
Boost your credibility and your bank balance with this no-nonsense workshop. Learn how to overcome the biggest mistake that new bloggers make and leave with a roadmap for developing your own online course.
1pm EST: How To Create Your Own Products To Monetize Your Blog with Lauren Yakiwchuk, Nicolette Orlemans & Jessie Festa (Panel)
Selling your own products is one of the smartest ways to sustainably monetize your blog while retaining control over your income. Learn why as well as tips for creating your own profitable digital, physical, and experiential products!
2pm EST: From Free Facebook Group To Paid Membership with Danielle Desir
Are you ready to make consistent income as a community leader? Creating a membership may be the next step! In this session, learn how to identify your unique selling proposition, the tools and tech required, and tips for launching a membership your audience cannot wait to join (and pay for).
3pm EST: Mailbox Money: How To Get Your Blog Into Mediavine For Recurring Revenue with Andi Eaton
Learn Andi's "mailbox money" system for transforming your blog into a Google ranking magnet, and the 3-step strategic plan for getting approved by Mediavine in order to drive recurring revenue into your blog business.
4pm EST: How To Self-Publish An Ebook by Jen Ruiz
Amazon is the world's largest online marketplace for ebooks. Learn how to leverage Amazon's reach to give you free leads and generate passive income with a self-published book in the Kindle store. We will discuss: 1) The differences between traditional publishing and self-publishing; 2) How to design and format your book; 3) How to market your book to establish your expertise in a space and reach bestseller status.
Jessie Festa
Jessie on a Journey
Jessie is the creator of the solo travel blog, Jessie on a Journey, as well as the online responsible tourism and culture magazine, Epicure & Culture. Since 2014, she's been teaching courses to bloggers who want to turn their websites into profitable full-time businesses and has since enrolled over 6000 students in her online school, including in her signature program, Travel Blog Prosperity. When she's not planning new adventures for herself and her community, Jessie can be found leading photo tours in NYC, in Tree Pose somewhere on a mountain peak, or on the beach reading a true crime story.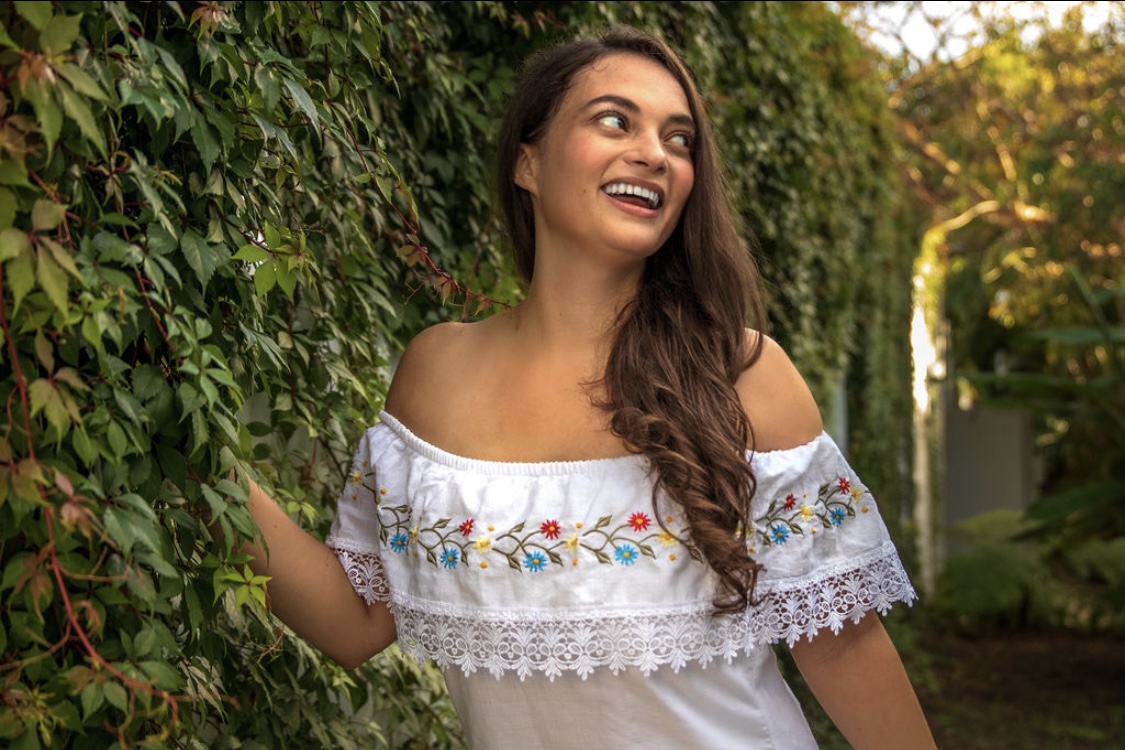 Jen Ruiz
Jen on a Jet Plane
Jen is a lawyer turned full-time travel blogger and author. She is a #1 Amazon bestseller and 2-time Readers' Favorite Award winner. Jen is a 3-time TEDx speaker and the founder of People of Puerto Rico, a nonprofit helping local entrepreneurs establish online income streams. She has been featured by Forbes, The Washington Post and ABC News. Her blog, Jen on a Jet Plane, has over 200,000 social media followers and helps young professionals fly for less and experience more.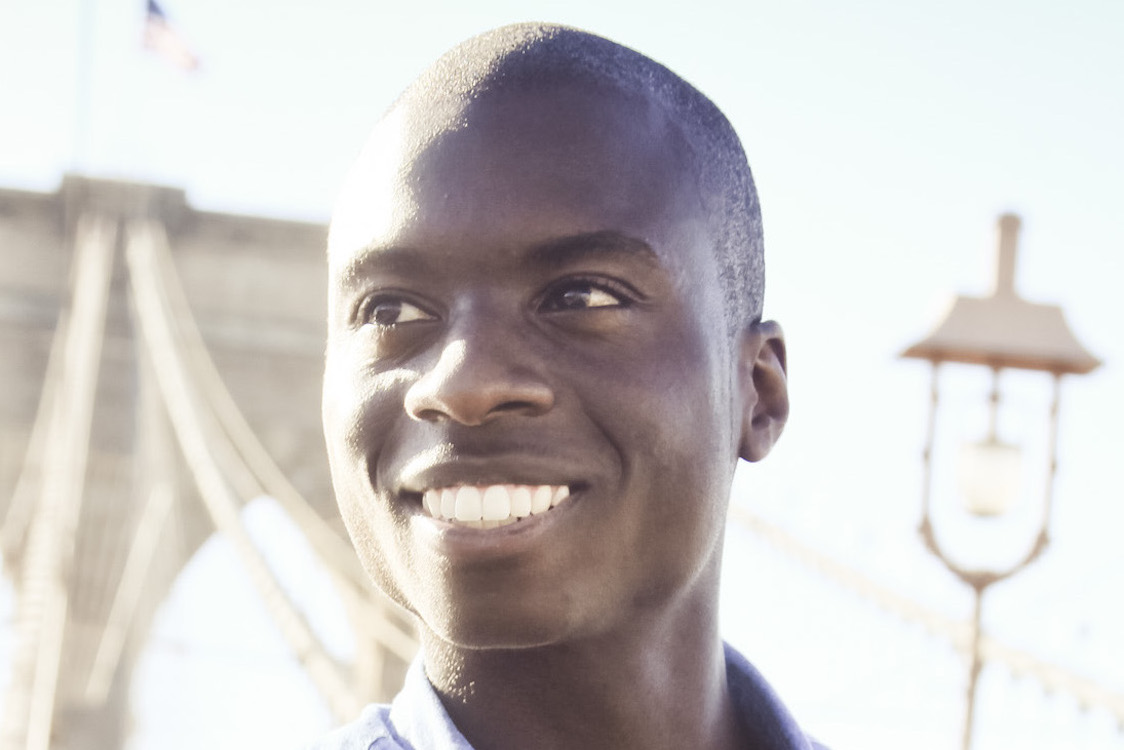 Travis Levius
Travis Levius
Travis is a freelance writer, content creator and travel writing coach. After quitting his teaching job in Atlanta to pursue the unknown across the pond in London, he somehow stumbled upon a career that's brought him to over 30 countries and all seven continents. His writing has appeared in Condé Nast Traveler, Travel + Leisure, National Geographic Traveler, Vogue, CNN Travel, Forbes Travel Guide, The Telegraph, Lonely Planet and others.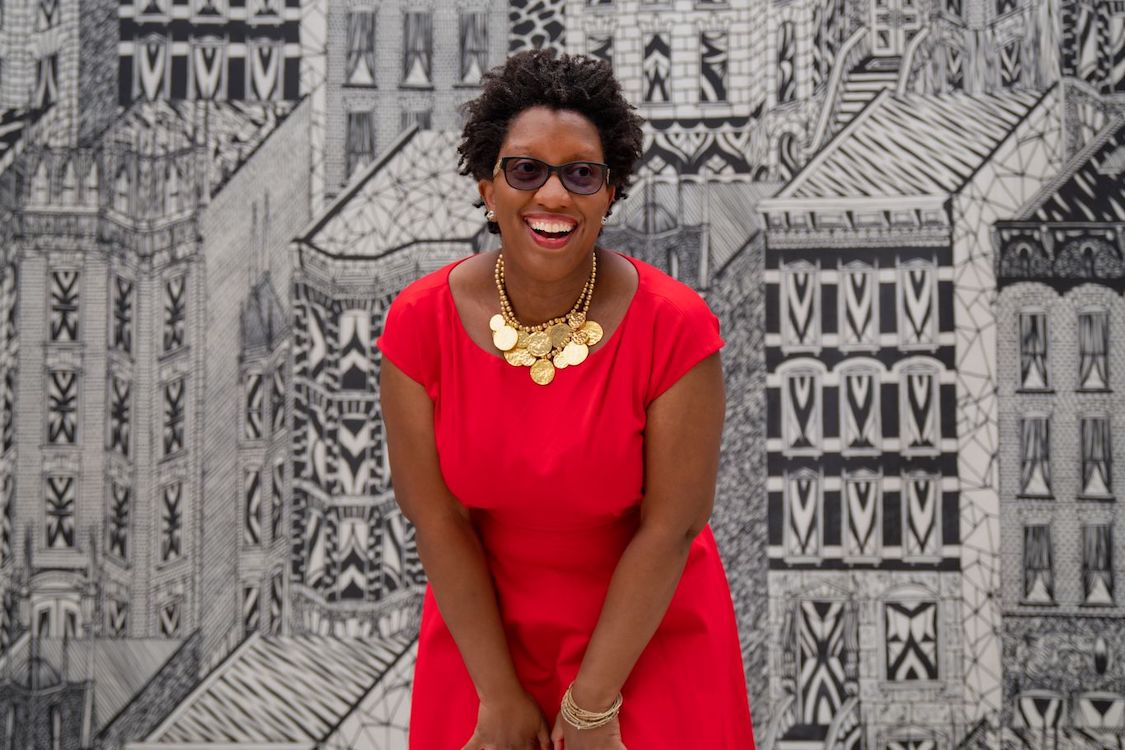 Lynya Floyd
Impacting Millions
Lynya is the senior media coach for Selena Soo's Impacting Millions program, where she helps entrepreneurs, coaches and experts elevate their status using the power of the media. She has enabled clients to land stories in Forbes, Well & Good, Fast Company, Entrepreneur on Fire and more. Lynya has nearly two decades of experience working in the media as an editor at magazines including Glamour, Essence, Family Circle, and Seventeen. Her articles have appeared in Money, Health, Cosmopolitan, Parents and more. She has also been featured as a health expert on The Today Show, The Dr. Oz Show, The Doctors, FOX, NPR and more.
Lauren Yakiwchuk
Justin Plus Lauren
Lauren is a travel blogger and content creator at Justin Plus Lauren and Ontario Hiking. At the start of the pandemic, Lauren continued to write for her travel blog, but also pivoted to start a second niche website about hiking in Ontario, Canada. By creating digital and physical products for sale on Etsy, she monetized her new website in its early stages and began generating revenue right away. Lauren will show you how selling products on Etsy is a great way to add a new revenue stream to your blog, whether it's an established website or you're just starting out.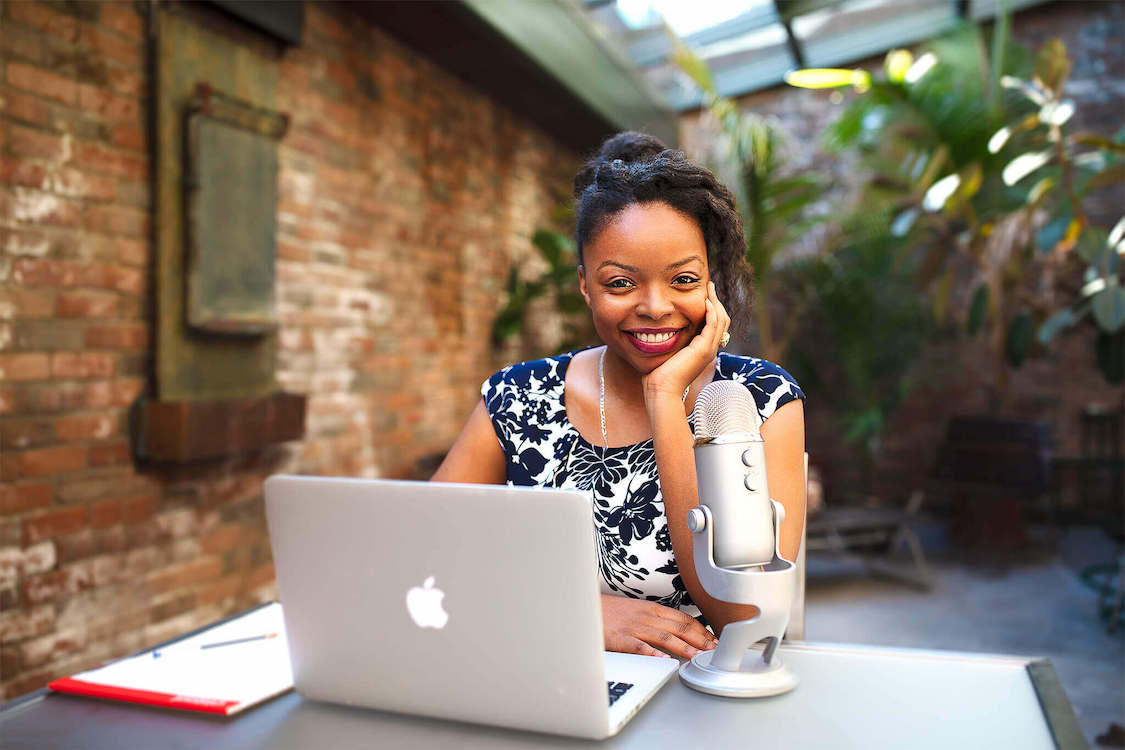 Danielle Desir
The Thought Card
Danielle is an author, blogger, and host of The Thought Card, the award-winning affordable-travel and personal finance blog and 3x grant-funded podcast empowering financially savvy travelers to make informed financial decisions - travel more, pay off debt, and build wealth. She is also the founder and CEO of WOC (Women of Color) Podcasters, a podcasting organization with over 4,000 members worldwide which includes a blog, job, board, and membership.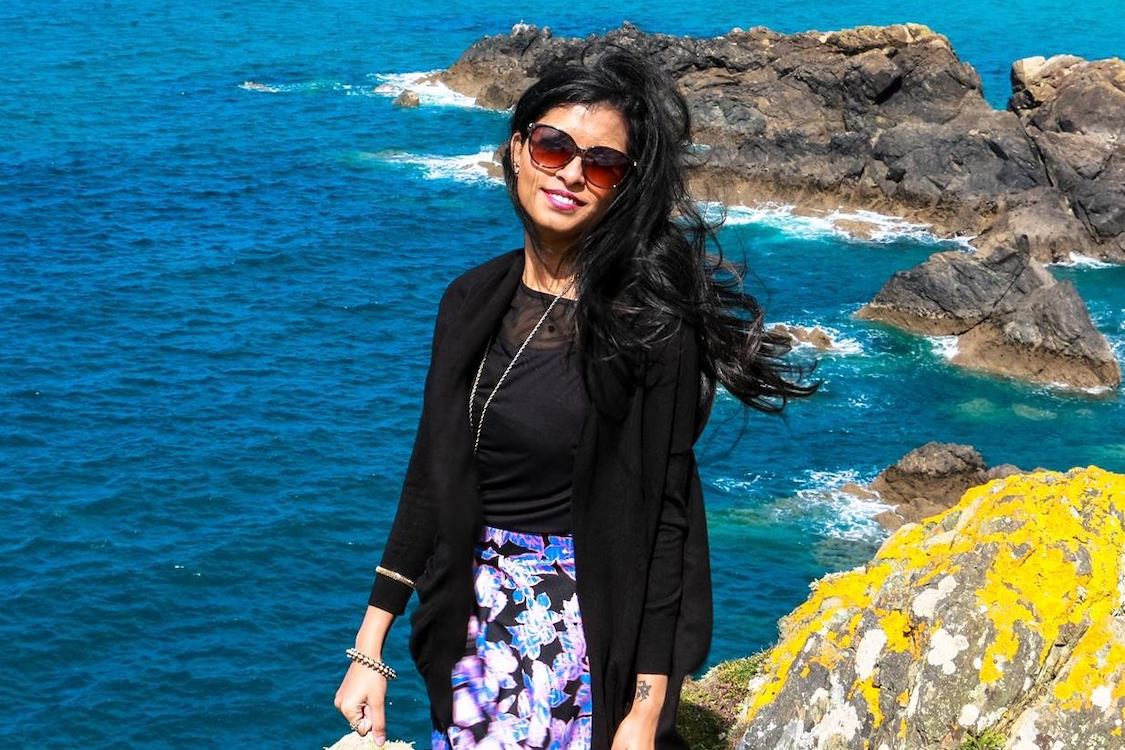 Lavina Dsouza
Continent Hop
Lavina is an analyst, entrepreneur, and the founder of Continent Hop, which strives to inspire professionals to invest in immersive travel and make the most of their limited holidays. In addition to being a content creator, Lavina is also a freelance writer, photographer, and the founder of Untraditional Humans. She has been nominated for various awards including one by Saveur magazine for her expertise in food, culture, and travel, and has worked with numerous brands like Intrepid Travel, Skyscanner, and TripAdvisor, to help them get the most from their marketing campaigns.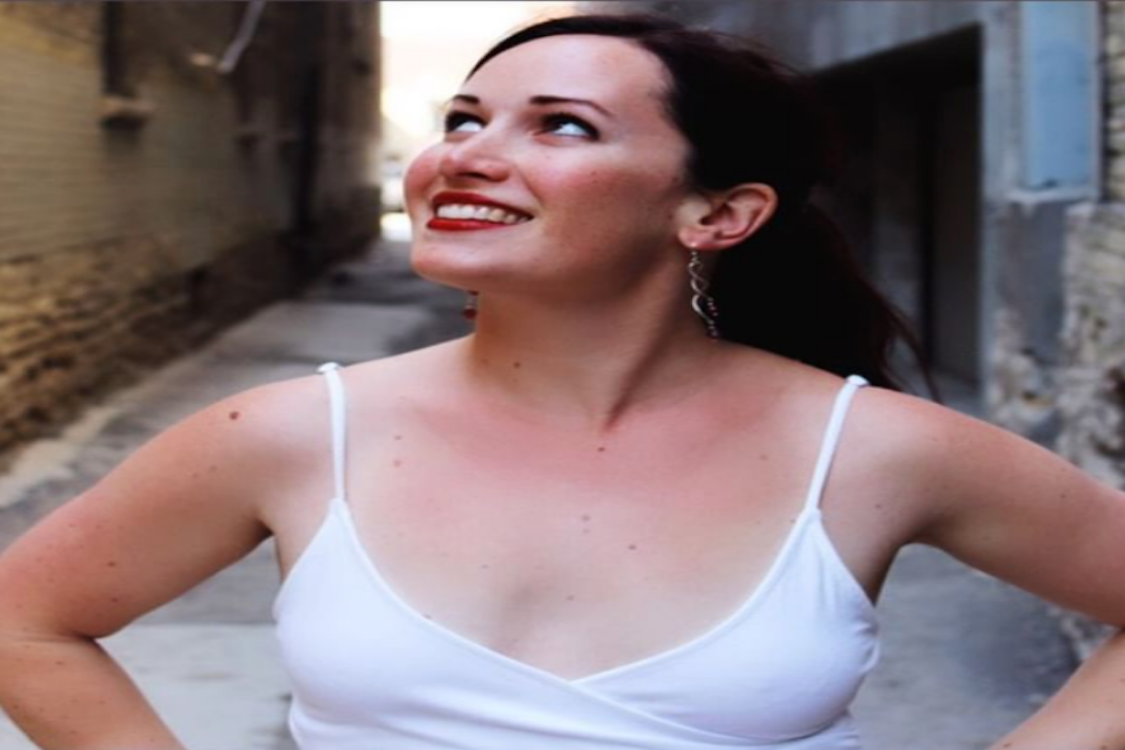 Sagan teaches busy, time-crunched solopreneurs how to build their own successful home-based businesses—without the overwhelm—through her online courses and business resources at SaganMorrow.com. She specializes in productivity tips and action-oriented strategic planning for multi-passionate creatives. Sagan has over a decade of experience as a freelance writer and editor and hosts the Indie Author Weekly podcast. When she isn't teaching solopreneurs or doing freelance work for her own clients, Sagan writes romantic comedy novels.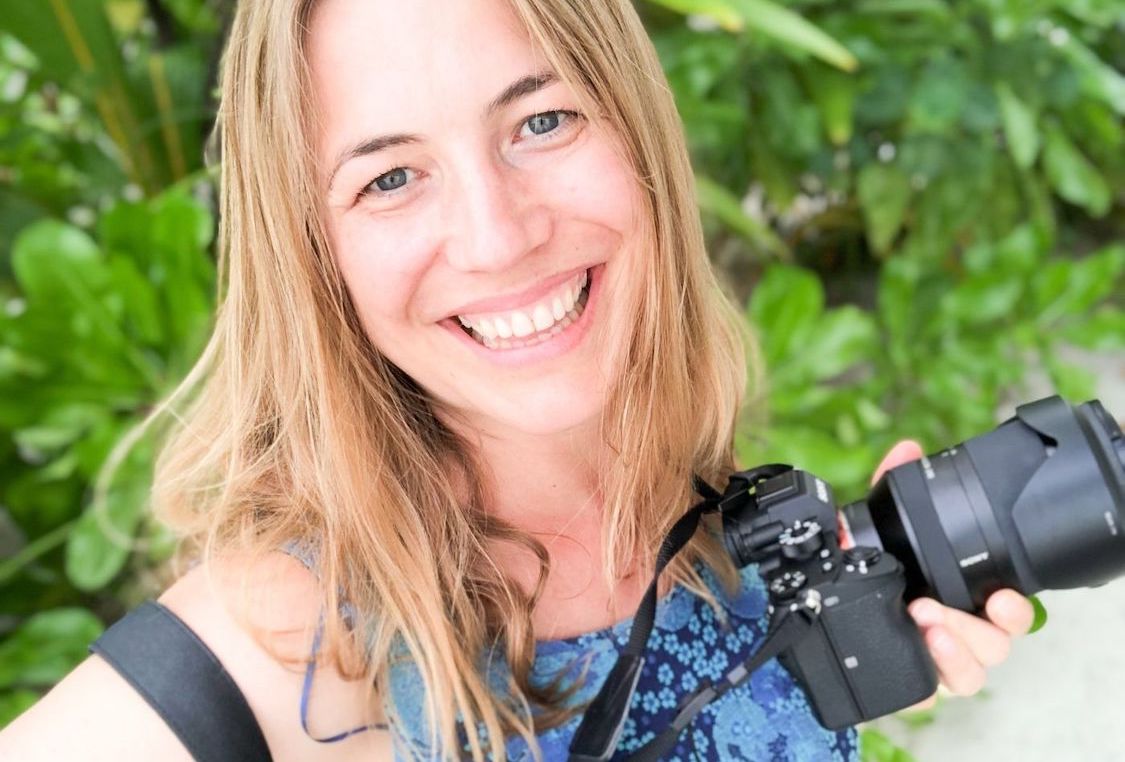 Abigail King
Inside the Travel Lab
Abigail is an award-winning writer and broadcaster who has worked with the BBC, UNESCO, the EU, NASA and more. She's the founder of Inside the Travel Lab, described by National Geographic Traveler as "Essential Reading" and Lonely Planet as "one of the best travel blogs in the world." For ten years, she has shared her passion for writing and teaching through her online course Write Better, Right Now. She believes that online courses provide a valuable and rewarding income stream for bloggers. They can also provide stability during otherwise tumultuous times.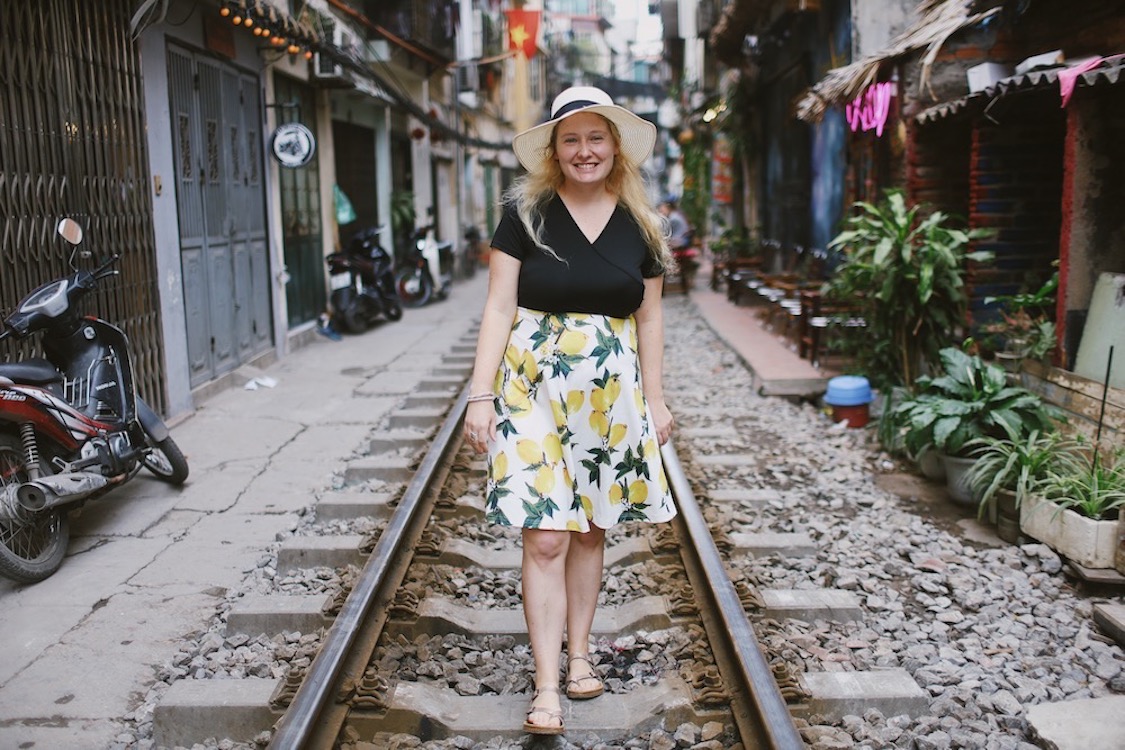 Kelly Duhigg
Girl with the Passport
Kelly is a full-time blogger at Girl with the Passport who is currently based in New York. When she is not traveling or writing about her latest adventures,  she co-runs the Facebook group Your Blog, Your Business (formerly Female Travel Bloggers) and shares her expertise with clients on all things Pinterest. She has been a private Pinterest consultant for well over three years and has helped hundreds of clients better understand the platform so that they can skyrocket their traffic and gain traction on this amazing social media outlet.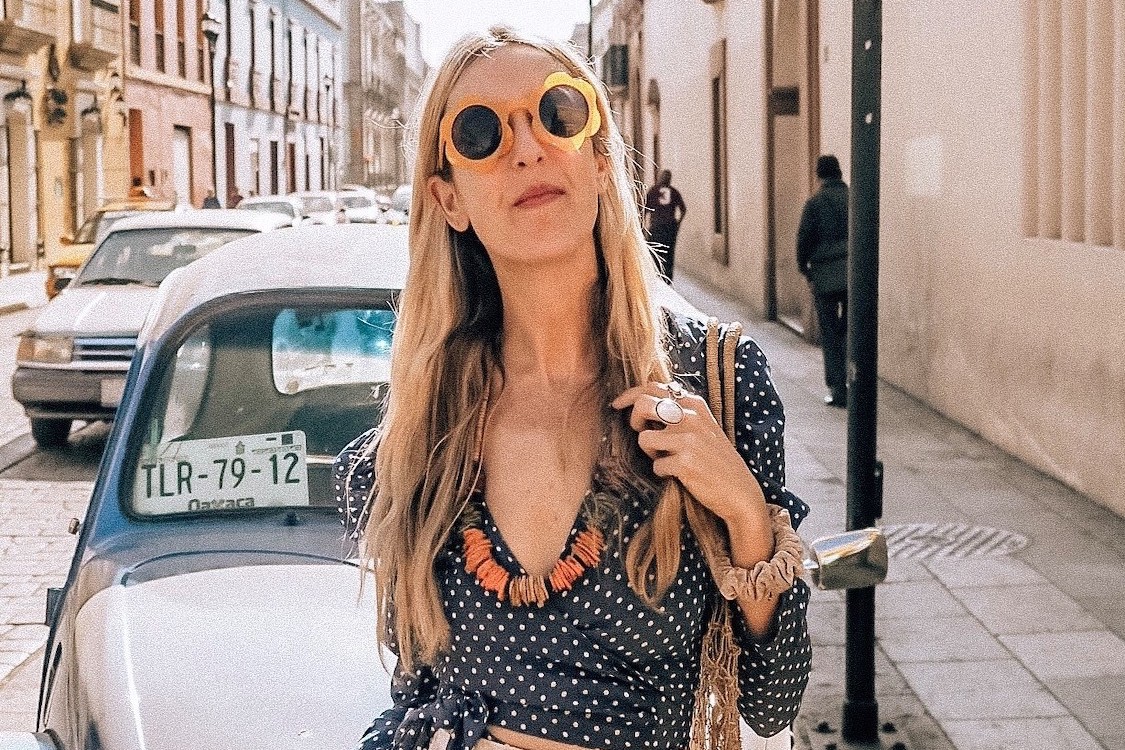 Andi is a Creative Consultant, Soul Coach, Author, and Producer of the site Oui, We (300k+ pageviews/month), a home for the modern mystical thinker interested in astrology, rituals, wellbeing, and experiential travel. Andi offers online courses, empowerment circles, and her Opulent Shift program designed to support conscious women in upleveling their financials. She's presently writing book #3 and is in process of launching her podcast: Your Woo Woo Best Friend - featuring practical conversations for a magically radiant lifestyle.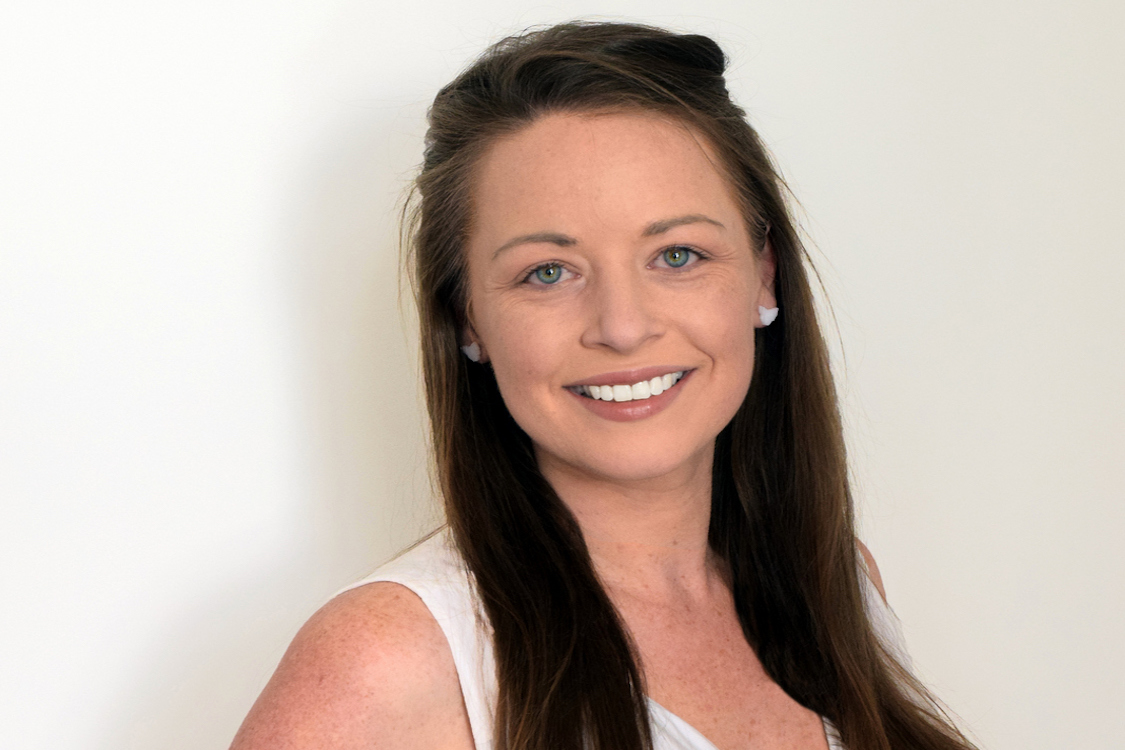 Founder of both Mapping Megan and Solo Female Travelers, Meg is an online content creator and digital marketing specialist, passionate about travel, storytelling, entrepreneurship and nurturing communities. Meg's passion for online communities began in 2013, with the creation of Facebook Group 'We Travel We Blog'. She has since gone onto manage 15 Facebook Groups across varying niches, with more than 100,000 members (it's an addiction!).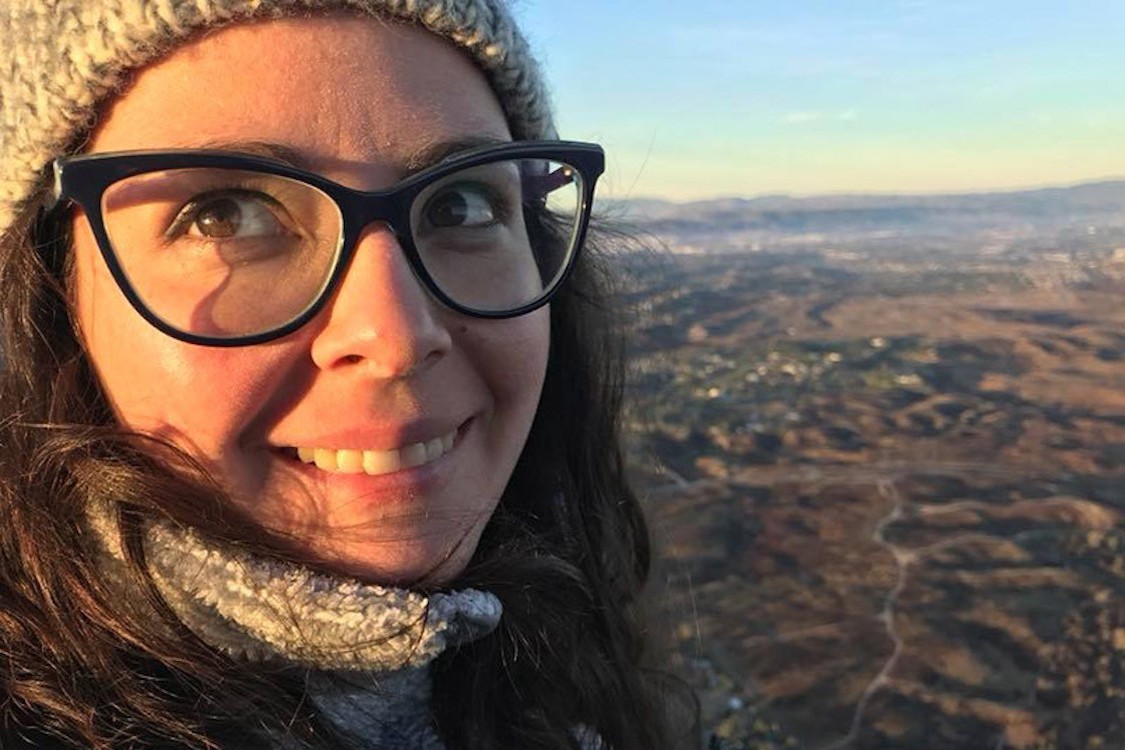 Nicolette Orlemans
CultureTrav
Off the clock, Nicolette is a people connector, and travel community founder (#CultureTrav). In 2014, Nicolette created the #CultureTrav Twitter chat, which continues to bring travelers together to talk about cultural travel experiences. As an extension of the chat, Nicolette launched culturetrav.co, an online community blog sharing stories of cultural immersion. Her global community inspired a Kickstarter-funded conversation starter game, Travel Banter.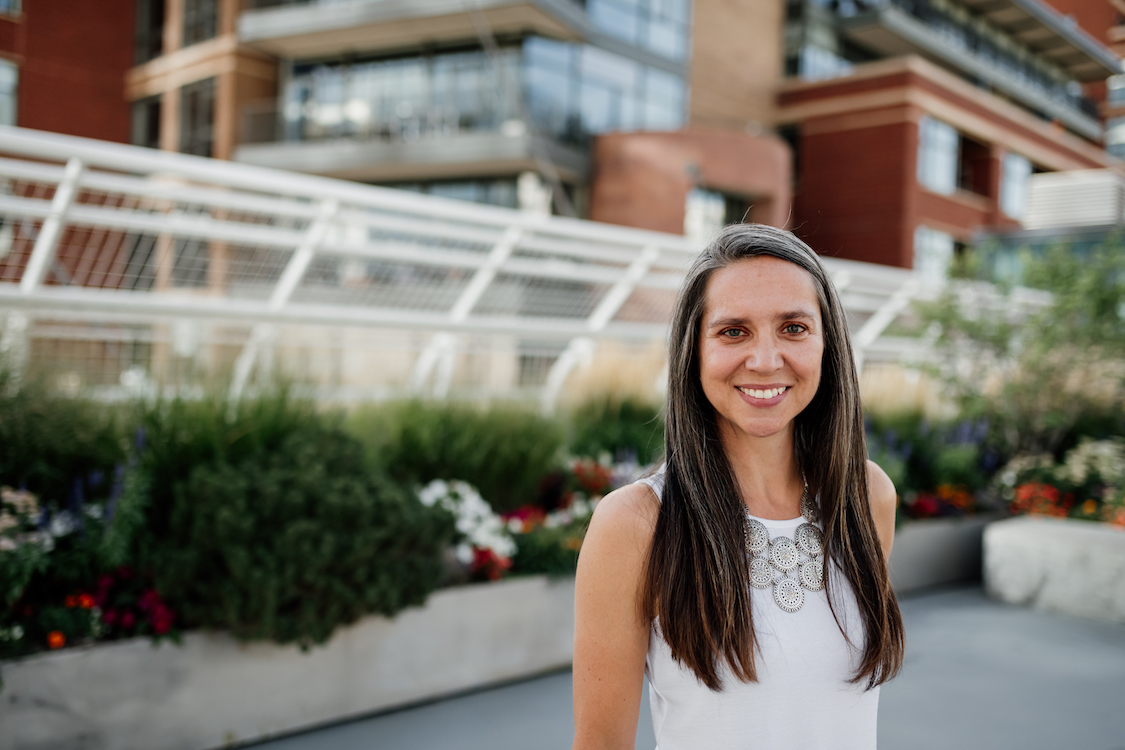 Johanna Voss
The johanna b. voss Agency
Johanna B. Voss is a talent manager for 9 multi-cultural, multi-generational female social media Influencers from diverse walks of life. Her clients are nano to mid-tier Influencers in the Lifestyle, Food, Health/Wellness, Finance and Home verticals. On behalf of her clients, she's closed over two million dollars of brand partnerships and speaking engagements.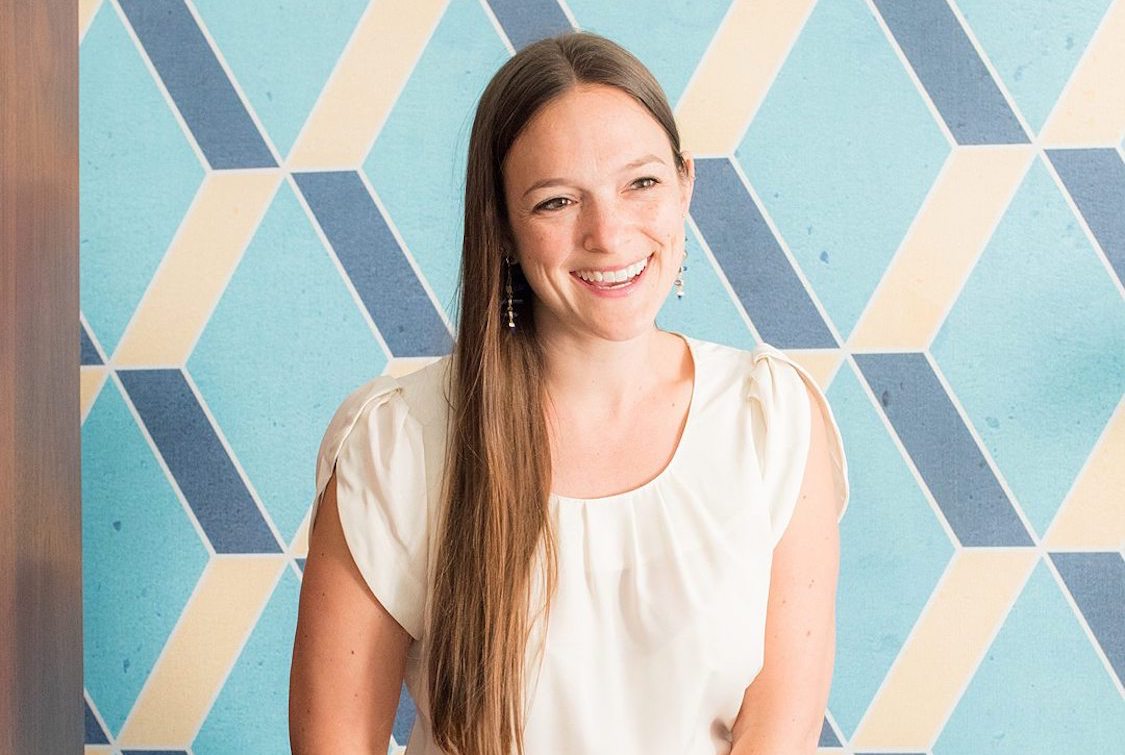 Mikkel Woodruff
Sometimes Home
Mikkel co-owns Sometimes Home with her husband, Dan, which aims to inspire couples to travel the world and seek new experiences. They boldly started Sometimes Sailing during the pandemic, focusing on small-format cruises and adventures on the world's waterways. Combined with freelance writing and content creation, Mikkel has been a professional photographer for 12 years and is passionate about earning income from multiple revenue streams.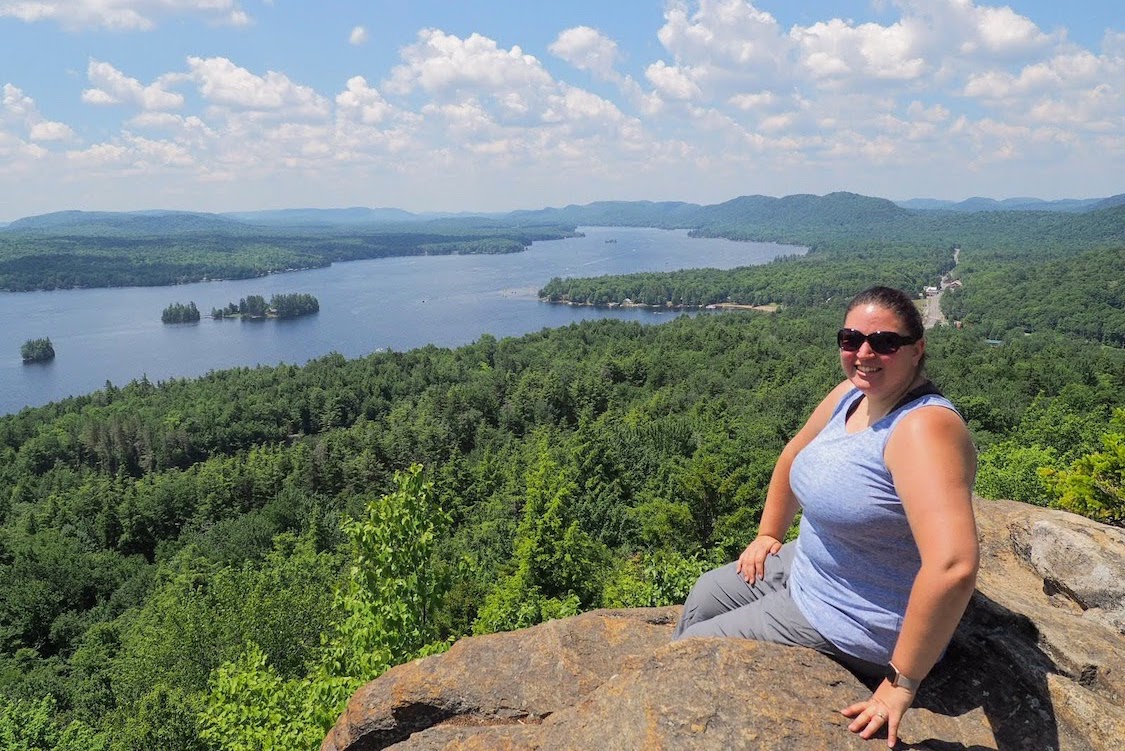 Danielle is the Lead Community Manager at Perlu, where she provides a direct connection between brands and influencers. Perlu empowers influencers to connect, grow, and collaborate - both with brands and with each other. An influencer herself, Danielle runs the blog Wanderlust on a Budget and has experience working with tourism boards and brands across New York State. Her work as a blogger helps provide insights on influencer marketing from both ends of the spectrum.
Did someone say bonuses?
Once you purchase either ticket, you'll also snag a digital swap bag featuring:
1) Art + Analytics: How I'm Reaching 8 Million With Pinterest Each Month ($77 value!). Taught by Andi Eaton who gets over 300k pageviews per month to her blog, this course will show you step-by-step how you can rapidly increase your traffic using Pinterest.
2) 1 month free of Travel Blog Prosperity ($49 value!). This includes instant access to 45+ courses, monthly live coaching calls, weekly paid opportunities sent to your inbox, and nurturing community eager to help you grow! New members only.
3) TikTok For Business Workshop ($30 value!). Taught by Jen Ruiz who has over 171,000 TikTok followers, you'll learn how to use this growing social media platform to increase your traffic and income!
4) Health and Food Awareness Dates Calendar ($27 value!). This calendar by Leesa Klich lists health and food awareness months, weeks, and days so bloggers in these niches can customize their content! 
5) 30-day trial of ConvertKit ($29 value!). Possibly the best email marketing service for bloggers, with loads of features to help you build and nurture your list and a very user-friendly interface. Try it out for free for one month. No credit card required!
6) 2-week free trial + $25 off SaneBox (up to $43 value!). Cut your email management time in half & get started on the road to a cleaner inbox and more productive day with SaneBox. Get a two-week free trial + $25 off your subscription!
7) 25 Ways to Work From Home ($3.99 value!). Learn 25 ways to make money easily and legitimately! Every chapter of this ebook has a different type of remote work and gives the basics to getting started, website details, and real-life examples of those who have done it.
8) Monetize Your Blog With Freelance Writing E-Course ($29 value!). In this e-course, you'll learn what to include on your freelance services webpage, how to look for awesome freelance writing gigs, what you need to start making $2,000/month as a freelance writer... and more! It's time to earn money using your blog writing skills.
9) Learn To Love The Camera Masterclass ($47 value!). Overcome your fear of talking to the camera and seeing yourself on screen!
10) Life After Blog Setup Course ($97 value!). Learn the ins-and-outs of everyday maintenance for your blog. Get techniques for performing security updates, managing speed issues, and plugin conflicts.
And more! You'll also snag discounts on tools and resources for bloggers.
The truth is there are limitless possibilities for earning an income while helping others through your valuable content.
Because, yes, your content is valuable.
In fact, every piece of content you create in your blogging business has the potential to earn you revenue.
And through the Blog To Business Bootcamp you'll learn exactly how, step-by-step.
Frequently Asked Questions
Q: When does the Blog To Business Bootcamp take place?
March 2-4, 2021.
Q: What is the difference between the ticket types?
The Blog To Business Bootcamp offers two ticket types:
Live Workshops Only Ticket. This gives you access to all of the live workshops during their scheduled times, the bonuses + a fillable profit planning workbook; however, you will not get access to the replays. Once the bootcamp is over, you'll be removed from the course.
Lifetime Access Ticket. This ticket gives you access to all of the live workshops during their scheduled times, the bonuses + a fillable profit planning workbook *as well as* lifetime access to all of the replays.
Keep in mind, it's only $20 more to get the lifetime access!
Q: Where do the live workshops take place?
On Zoom! Once you enroll in the Blog To Business Bootcamp, you'll find links to each workshop in your course dashboard.
Additionally, you'll be sent a morning reminder email with workshop times + links each day of the Bootcamp (pending you opt into receiving emails at checkout).
Q: What makes the Blog To Business Bootcamp unique?
Not only is this course taught *live* so that you can ask questions and leave with blogging clarity, but it's focused 100% on monetization.
The goal: That you leave with a clear profit plan and an understanding of the next steps you need to take to start making money or increase your current income through your blog.
Q: What happens once I purchase?
Once you enroll in the Blog To Business Bootcamp, you'll receive a confirmation email from Teachable that includes a link for you to login into the course.
While the replays won't be available until the Monday after the live bootcamp ends (3/7), we still recommend logging in to get familiar with the dashboard, read the introductory materials, download the profit planning workbook, and grab your free bonuses.
You'll also receive a welcome email from Jessie Festa ([email protected]) -- so please make sure you opt in to receive emails to ensure you receive all of the necessary information.
Q: How long will I have access to the workshop replays?
As long as you purchase the Lifetime Access Ticket your access will *never* expire.
However, if you opt for the Live Workshops Only Ticket, you won't have access to replays.
Again, it's only $20 more to upgrade to the Lifetime Access Ticket to be able to re-watch the sessions as many times as you'd like -- forever!
Q: What is the refund policy?
We would never want you to be unhappy! The Blog To Business Bootcamp is non-refundable; however, if are unhappy for any reason please contact us at jessie@jessieonajourney + j[email protected] and we will do our best to make it right.