What if you could put simple systems in place to grow your traffic, engage a community, and increase your income every single month?
Hint hint: You can! And I'll tell you how. 
But, first, does any of the following sound familiar?
Running on the hamster wheel and receiving little in return for your efforts. Whether you're new to blogging or have been at it for a while, you feel exhausted from all the writing, Instagramming, photographing, and guest posting. When does *real* growth come?
Feeling like you're not cut out for this. You're spending more than eight hours each day on your blog, plus you're working weekends, while your bank account sits stagnant.   
Nearly crying (or maybe bursting into tears) because you just don't understand the robot-speak of blogging articles. You have the drive, but trying to comprehend terms like HTML and SEO, not to mention tools like Google Analytics and Google Search Console, leaves you completely overwhelmed.
Trying desperately to figure out how to get people to engage with your content. It seems like you're spending days writing blog posts solely for your mom and her co-workers.
Slumping in your office chair in defeat as the words blur on yet the 100th "informative" article you've read this week. There's just too much information on the internet. You're looking for simple and actionable answers for success.

 
Losing patience trying to figure out what strategies are right for your brand (and, while you're at it, how to properly brand yourself!). You're not sure how to truly turn your interests into a profitable blogging business.
Did you raise your hand for any of the above? 
Good! Then you're in the right place.
So many travel bloggers get frustrated and give up, wrongly believing there are just too many other "better" blogs out there to compete with.
The truth:
There is room for everybody at the top. But, you won't get there if you keep doing what you're currently doing.
The other thing to realize is that writing blog posts and publishing social media shares does *not* in itself lead to traffic or income.
For that, you need a clear plan.
Which is exactly what Travel Blog Prosperity helps you create.
I want you to take a moment and just imagine...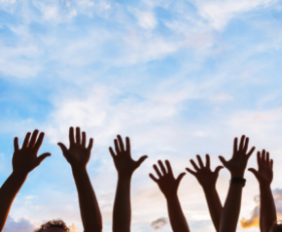 Creating A Community
Becoming an expert in your niche and having a community of people who *can't wait* to read your next blog post.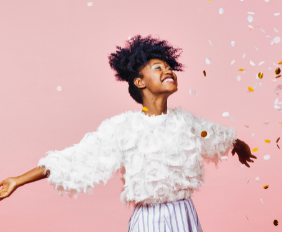 Being Your Authentic Self
Standing out from all the other blogs simply by being yourself. Stop looking to others, and instead have others looking to you.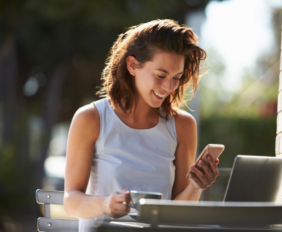 Making More $ In Less Time
Automating your routine so you work *fewer* hours while increasing your traffic, earning more money, and quitting tasks that drain you.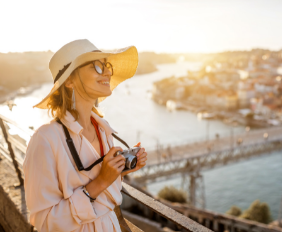 Making money working with brands you already love and getting paid to travel the world. I earn up to $5,000 per press trip, so yes, it's possible.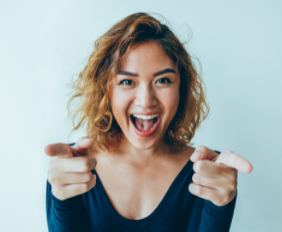 Waking up each morning full of clarity, passion, and purpose (and happiness, because you focus on tasks that get results).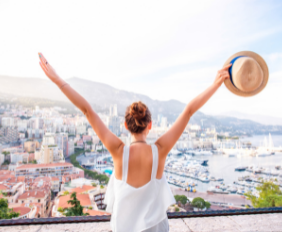 Enjoying time freedom and working on your own schedule from anywhere in the world, whether that's a beach in Brazil or a vineyard in Italy.
You (yes, you!) can attain all of this and more. 
And the best part?
With the right strategies, you can spend LESS time on your laptop while earning MORE.
Now, let me introduce you to my secret weapon for eliminating blogging overwhelm:
Travel Blog Prosperity
Inside this nurturing membership community, you'll learn step-by-step strategies for dramatically growing your traffic, email subscribers, and income, with a supportive community helping you to make it happen.
These are the exact strategies I've used to transform my travel blog from an online trip journal to a career, become my own boss, and get paid to be creative while earning a limitless income (because unlike corporate jobs, there is no cap on how much you can make blogging!).
Using the strategies I teach inside this program, I've been able to create a six-figure online blogging business (so despite what you may have heard, you don't need to choose between a comfortable income and a life of travel!).
That being said, you're not limited to my expertise, as I'm constantly bringing in guest experts to teach workshops and lead live Q&A coaching calls.
And because every TBP member has their own unique needs, we'll work together to pinpoint the tactics that truly work for you.
Hint:
You shouldn't be dedicating hours to Instagram unless it's going to grow your business and increase your salary. Which it absolutely can, as long as it's part of an income-generating strategy.
And if you're in need of some strategy clarity, Travel Blog Prosperity can provide it!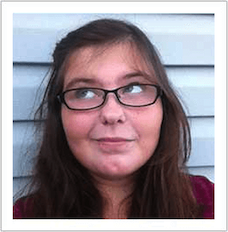 TRAVEL BLOG PROSPERITY IS THE BEST INVESTMENT I HAVE EVER MADE IN MY BLOG. AND TRUST ME, I'VE MADE A LOT OF REGRETTABLE "INVESTMENTS" SINCE I STARTED MY BLOG.
Within days of signing up, I had received more than I could have ever expected for the monthly fee. Jessie delves deep into each topic and offers actionable steps to implement each topic on your own blog. There's so many "extras" included in Travel Blog Prosperity too, like monthly coaching calls and the forums where you can get not just Jessie's help but suggestions from others in the course as well, and the Weekly Opportunities email is great for those ready to work with brands and destinations. Travel Blog Prosperity is a definite game changer! - Skyanne Fisher, Sky vs World and Experience Coco 
WANTING TO START A TRAVEL BLOG OR HAVE A BLOG BUT WANTING TO TAKE IT TO THE NEXT LEVEL AND START PROFITING? TRAVEL BLOG PROSPERITY IS THE BEST MONEY YOU CAN SPEND.
Take it from someone who has spent thousands of dollars on travel blogging conferences, other blog help sites, and software tools. The course is amazing. More amazing are the coaching calls included in the course cost. One call alone is worth the cost of the entire year. Having Jessie on our team helps us stay focused, helps us grow in the right ways, and gives us support when we're stumped. - Martin Rose, Wandering Rose Travels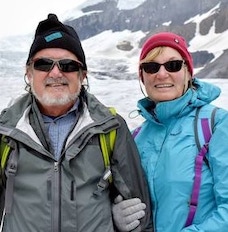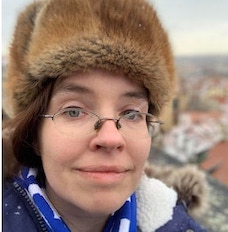 I JUST WANTED TO LET YOU KNOW A COUPLE OF THINGS THAT I'VE ACCOMPLISHED IN THE LAST THREE WEEKS:
Signed up with Ezoic (update: she's now with Mediavine!) and am getting a steady income!
Posted an article about Amalfi Coast hotels, and had my affiliate income blow up. I've got about €200 worth of bookings!
Pitched an article idea to a large blog and am getting paid for it!
Accepted an offer from another blogger to ghostwrite for them at €200 a time!
Was offered a London travel experience in exchange for a review and social media shout-outs!
Pitched to and am going to work with an airline in reviewing one of their services!
I've reeeeally enjoyed the past couple of weeks! 😀 Thought I'd let you know so that you can see a student getting some success!
- Nicky Cade, That Anxious Traveller


Before I was implementing the strategies I teach in Travel Blog Prosperity...
I wanted nothing more than to be able to turn my passion for travel into a career.
But, it was exhausting! Five blog posts per week, days editing photos, and hours crafting social media shares published across way too many platforms left me with little to show.
And when I say "little," I mean I was doing a happy dance if even my mom left a comment on one of my blog posts.
Sure, I was traveling, but I was spending more time searching for WiFi than actually enjoying the places I was visiting.
While I was working longer hours than ever, I was earning almost nothing.
Isn't freedom from the 9-to-5 supposed to be fun?
So, I changed my strategy (which, let's be real, I never had in the first place).
I analyzed my daily schedule, cut out time-wasting tasks, and focused on what would grow my traffic, community, and income.
Today, I work about half as many hours, but make a full-time salary through my blog.
You don't need luck to create a profitable blogging business.
You need a clear strategy and a proven action plan that works.
And through Travel Blog Prosperity, you'll get just that.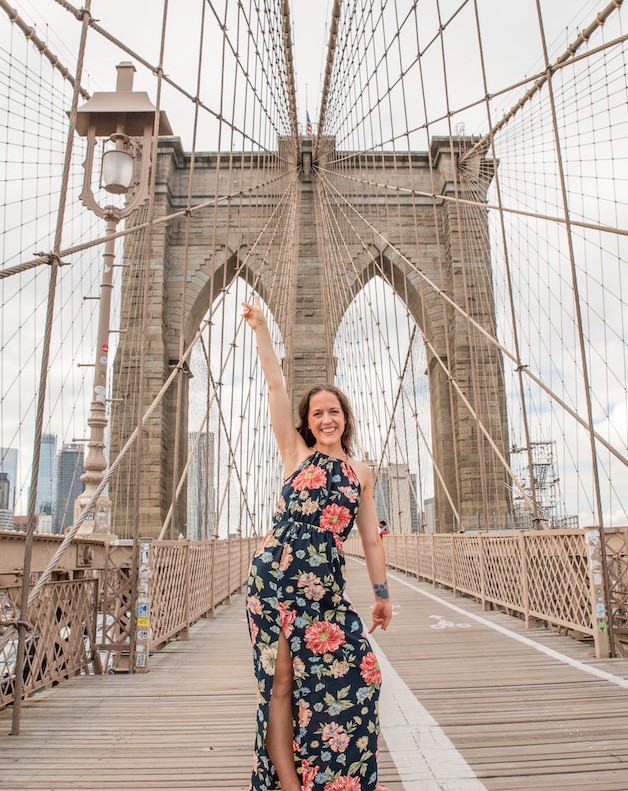 What You'll Get
Let's chat about what's included inside this results-driven membership community.
As soon as you enroll, you'll have immediate access to 64+ course collections, with a new one published every month.
Monthly topics include:
branding for success
setting up your blog
growing your traffic
crafting profitable content
coming up with an effective social media strategy
creating your first product
growing & monetizing your email list
procuring paying brand partnerships
ranking your content in Google
increasing passive affiliate earnings
and more! 
Each collection includes a step-by-step video masterclass as well as implementation tools like a text guide with visuals (for easy reference), a workbook (to help you map out your strategy), and a checklist (so you don't miss a step).
There is also a library of 18+ bonus strategy workshops for even more blogging clarity!
Here is a visual of what you get every single month with your membership: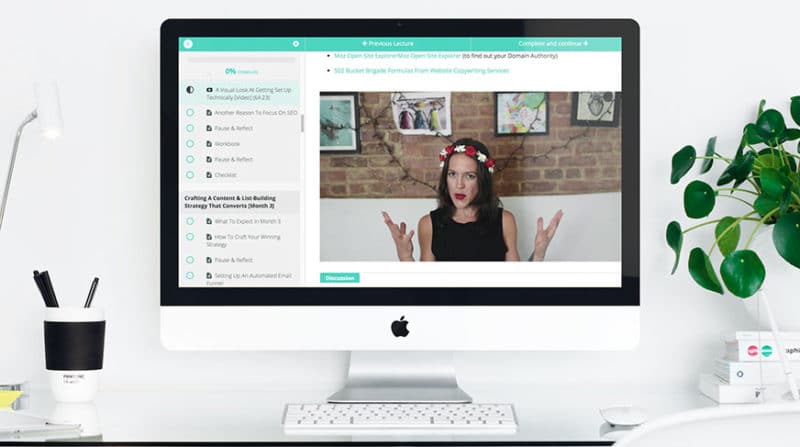 Video masterclass teaching a powerful blog growth strategy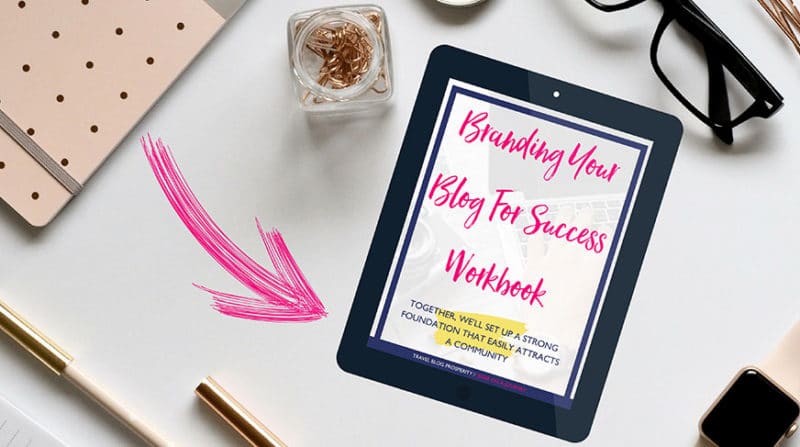 Step-by-step implementation guide & workbook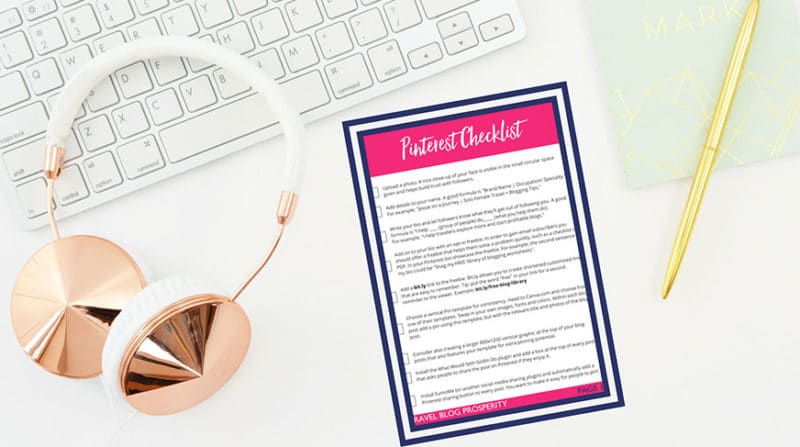 Actionable checklist so you don't miss a step in the strategy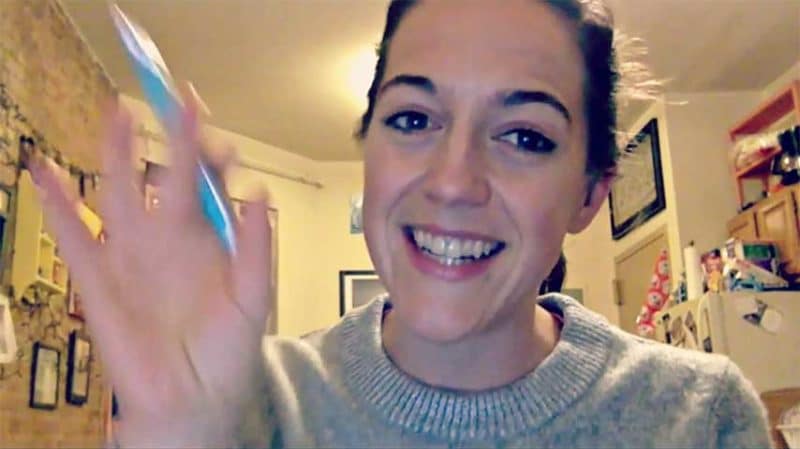 At least two live group coaching calls for you to ask questions & network with other members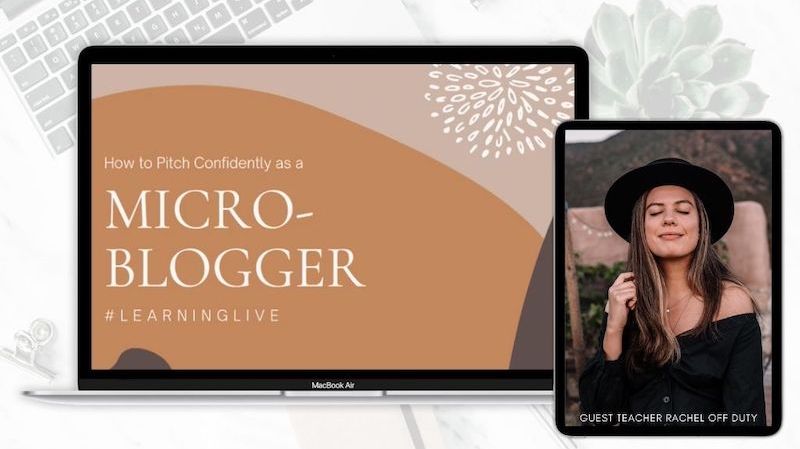 Bonus live strategy workshop on a separate topic for added education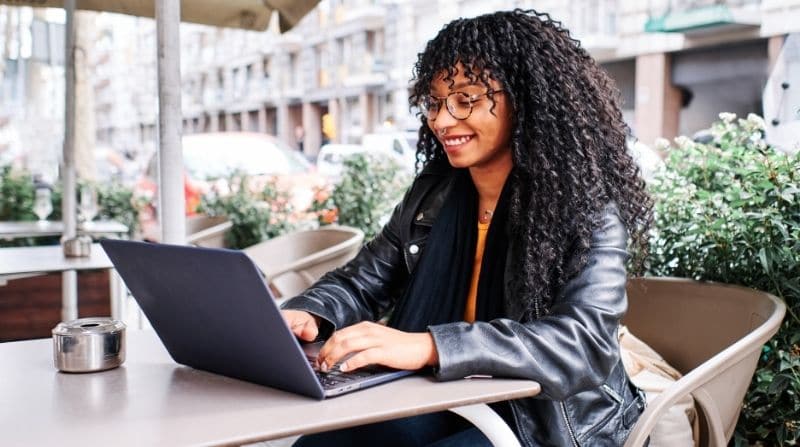 5-day community challenge to help you put the month's strategy into practice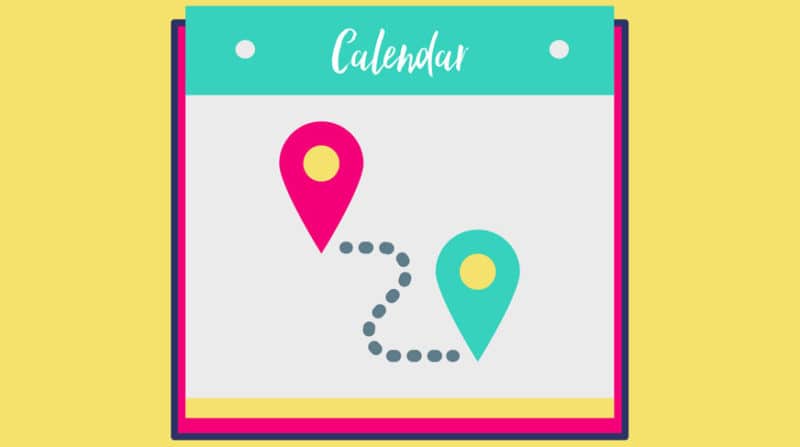 The chance to win a monthly "Goal Crusha Hot Seat Giveaway" for a bonus 1-on-1 call with Jessie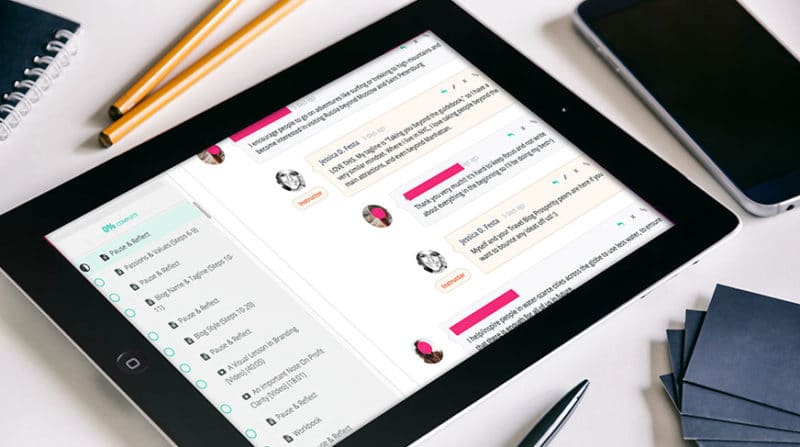 Digital Pause & Reflect journal prompts to help you dig deeper into how each strategy can benefit you specifically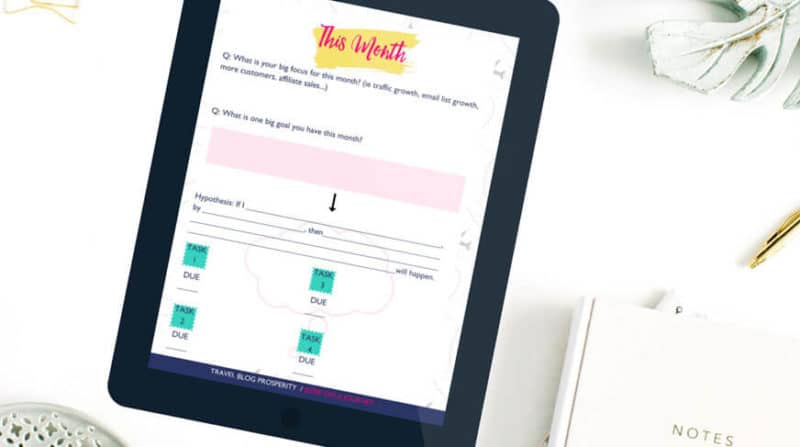 Live monthly goal-setting workshop where we'll work together to create your monthly action plan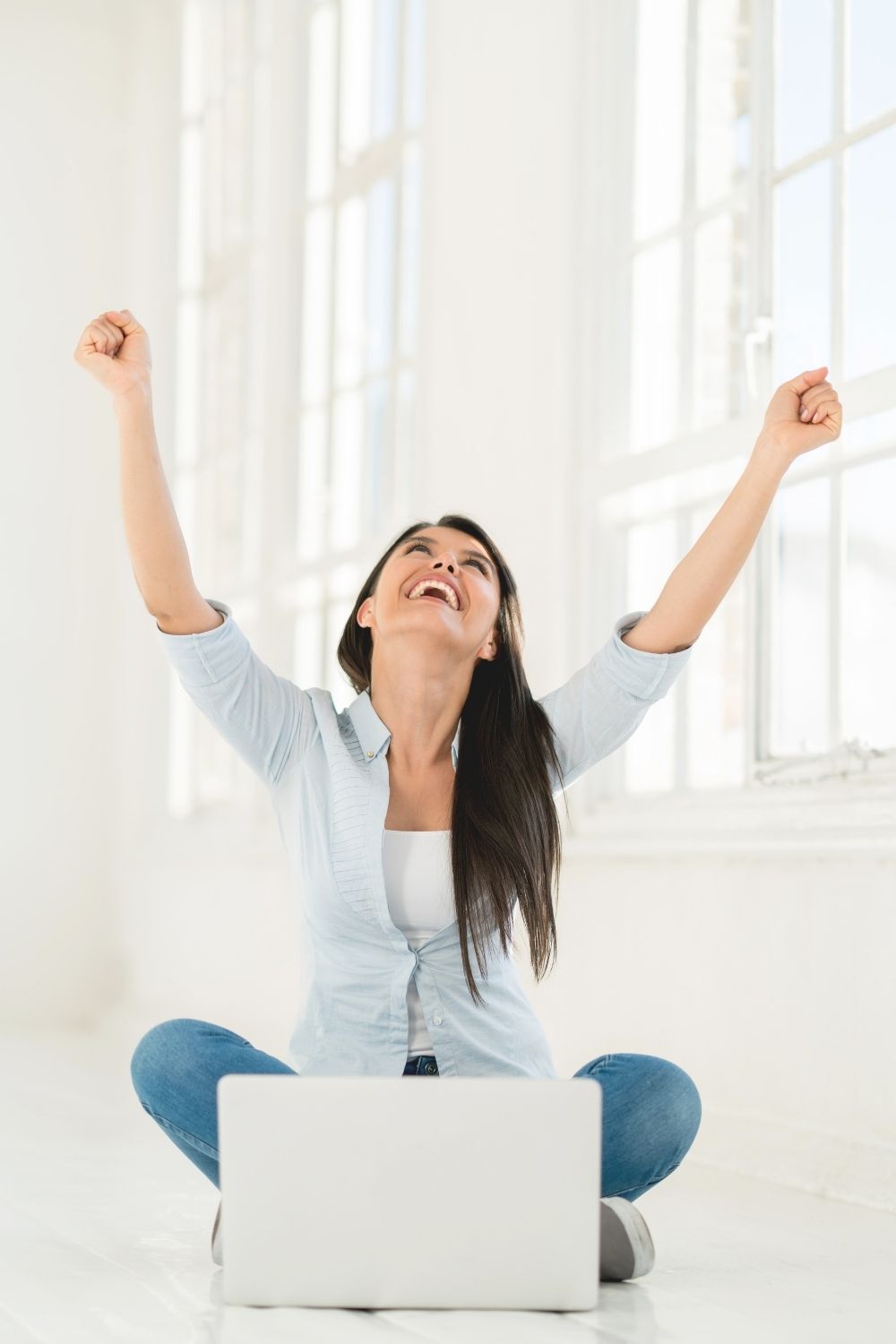 Did someone say bonuses?!
Along with over $3000 worth of course material, you'll snag over $2200 in bonuses, including:
15-minute onboarding call to create your custom action plan ($62 value)
Access to new paying editor, advertiser & brand contacts each week ($10 value monthly)
Editable Rate Card Template ($19 value) 
Brand Pitch Guide + Templates ($24 value)
Email Writing Prompts from ConvertKit ($97 value)
Webinar Promotion Funnel Template ($19 value)
Complete Blogging Workflow Trello Board ($59 value)
Digital Product Canva Templates ($27 value)
Content Planning Worksheet ($19 value)
Gift Guide Partner Outreach Templates ($19 value)
Product Presell Workshop from Liz Wilcox ($49 value)
2 Fillable Opt-In Freebie Printable Templates ($59 value)
50+ Social Media Prompts + Tips ($19 value)
Social Media Posting Schedule Spreadsheet ($9 value)
Annual Social Media Strategy Planner ($29 value)
5 Engaging Instagram Story Templates With Examples ($24 value)
High-Converting Opt-In Freebie Landing Page Template ($19 value)
High-Converting Sales Page Template ($19 value)
Miracle Morning Implementation Workbook for blog biz clarity ($14 value)
Proven Podcast Guest Outreach Template ($19 value)
3 Proven Virtual Summit Outreach Templates ($29 value)
Content Co-Creation & Collaboration Organization Spreadsheet ($12 value)
Case studies + interviews with blogging strategy experts ($1500+ value)
1 month of Convertkit ($29 value)
Placement in a small and nurturing mastermind group ($99 value) *(calls for mastermind groups will be sent out in early February, so this one will not activate right away)
The chance to become an affiliate to earn recurring passive income
Discounts on tools like Honeybook, Dubsado, FloDesk & WebinarJam
Discounts on travel/lifestyle products + services
And more, as new bonuses are constantly being added!
To get all of the above bonuses, simply join Travel Blog Prosperity and then head to the "Member Bonuses + Discounts" section of your Members' Area. 
Here's the deal...
There are so many courses out there that tell you how to get more Instagram followers, or how to grow your traffic.
But if you don't know why you're trying to reach these goals, or what to do with these new fans and followers once you do, then you still won't have a profitable business.
Let that sink in.
Because I can't tell you how many bloggers I've met with 100,000+ Instagram followers and huge traffic numbers who aren't making any money.
And I also know plenty of bloggers with small but dedicated audiences who are.
Inside Travel Blog Prosperity, you'll get the tools you need to truly implement what you learn to see tangible results (because this community is all about ACTION).
And once you put these tactics into action, you can completely transform your travel blogging business.
Just consider...
What would your day look like if you were earning thousands of extra dollars each month?
What about your business?
What about your life?
This is what's possible inside Travel Blog Prosperity.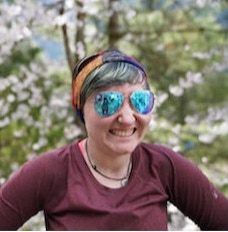 I DID IT! I LANDED MY FIRST PAYING GIG AS A BLOGGER!
My photographer/boyfriend and I will be heading to Lake Placid in Upstate New York in two weeks for three days of exploring. Thanks for the tips and confidence, Jessie! - Retha Charette, Roaming Nanny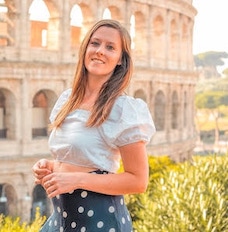 FROM THE PERSONALIZED HELP TO THE IN-DEPTH MATERIAL, THE METHODS I'VE APPLIED HELPED MY PAGE GROW FROM 15K VIEWS TO 25K VIEWS A MONTH!
I cannot say enough good things about Jessie and her Travel Blog Prosperity course! Highly recommend. - Meghan Ramsey, Meghan The Traveling Teacher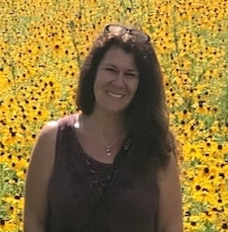 JESSIE, I'M REALLY ENJOYING THE CONTENT IN THIS COURSE!
Finally, someone who truly does "pull back the curtain" with clear, digestible, and actionable next steps. - Jackie Gately, Enjoy Travel Life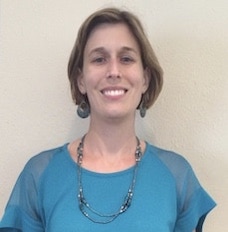 THERE ARE SO MANY OTHER BLOGGING COURSES OUT THERE, BUT I'M SO GLAD I CHOSE TRAVEL BLOG PROSPERITY.
The price is very reasonable, and the monthly courses seem to be about exactly what I want to learn about. Between the workbooks, checklists, and videos, Jessie makes everything very clear and gives me the confidence to tackle new tactics that will improve my blog.
I also love that she has collaborated with other bloggers and companies to deliver the lessons. She does a great job of showing lots of other bloggers as examples, so it's not just all about her blog.
Jessie's style is very down to earth. Having the Facebook group and the monthly calls helps me stay accountable and motivated. Even though I'm a new blogger, Jessie and everyone else have been so patient.
I really like that bloggers are at many different levels of experience, but we all have things we can learn from each other. Being in a community of others doing the same thing is an essential part of the experience.
Even though it is called 'Travel Blog Prosperity' I feel like the course would be useful for any blogger. - Kristin Montgomery, Growing Global Citizens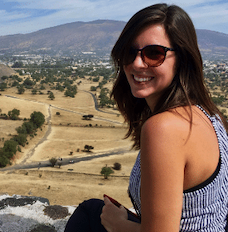 CAN I JUST SAY, TRAVEL BLOG PROSPERITY IS BLOWING MY MIND.
I've been looking for a blogging program that holds my hand through everything I need to do to hit my blogging goals and this one does.
It's like a dream come true. Seriously! -Janine DeVault, Janine in the World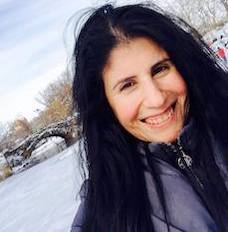 TRAVEL BLOG PROSPERITY IS A BIG REASON I REACHED MY GOAL OF BEING APPROVED BY MEDIAVINE!
The thing that makes Travel Blog Prosperity amazing is Jessie. The monthly calls where we can ask her questions and discuss goals have helped keep me on track and grow.
Jessie knows what she is talking about and her advice is always practical, constructive, and encouraging.
Additionally, I have learned so much from the course material and I am confident I will continue to learn as new content is added each month. - Anisa Alhilali, Two Traveling Texans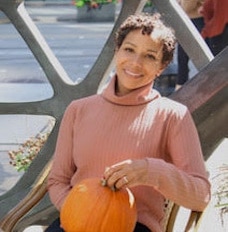 I LOGGED IN AND JESSIE, WOW! I CAN ALREADY SAY THAT THE INFORMATION I'VE QUICKLY GLANCED OVER IS ALREADY 100000X MORE THAN WHAT I RECEIVED IN OTHER BLOGGING COURSES!!!
There are a lot of pieces of the puzzle missing and within 10 minutes of looking through what was available in Travel Blog Prosperity, a lot of the missing information I needed was presented. Especially keyword research and SEO stuff!
I'm beyond excited to dig in. Thank you again. I'm over the moon! - Tia Nyirongo, (blog coming soon)
JESSIE'S TRAVEL BLOG PROSPERITY IS SO MUCH MORE THAN AN ONLINE COURSE!
It's growth, it's community, and it's unprecedented access to Jessie's skills and expertise.
One of my favorite things about TBP is the monthly group video coaching calls. Jessie's there live to answer your questions, and the camaraderie is fabulous! - Nicolette Kay, Semi-Budget Travel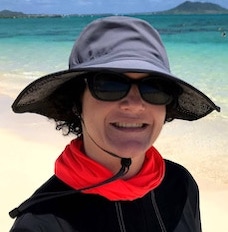 Frequently Asked Questions
Q: Is Travel Blog Prosperity an e-course? I don't get it! 
 Travel Blog Prosperity is *not* another e-course. 
It's a program that not only gives you access to wildly effective strategies for growing and monetizing your blog, but you'll have a caring community of creatives by your side to support you.  
Plus, you get a direct email line to me to ask anything and everything.
Q: What is included with my Travel Blog Prosperity membership?
Travel Blog Prosperity is a wildly robust, income-generating, traffic-growing, list-building, strategy-packed program that includes *all the things*, like:

-64+ premium blogging courses and 10+ video workshops (teaching strategies for growing your traffic, community & income!) 
-2 monthly live coaching calls (where you can ask questions & network with other members!)
-1 monthly live goal-setting workshop (to help you get perfectly planned out for the month!)
-Rotating live quarterly events (including a developer Q&A call, a creative writing workshop, and a small-group site audit where you can get personalized feedback!)
-5 weekly paid blogger opportunities (sent to your inbox every Monday!)
-Small-group mastermind (members can sign up to be placed into 3-5-person accountability groups!) *note that this bonus may not activate right away as mastermind applications open every few months
-Monthly Goal Crusha' Hot Seat opportunity (1 member is chosen per month for a private 45-minute Zoom call based on their community engagement!)
-Unparalleled support (via our private community Facebook group and email!)
-And more!
Q: Can you share a list of the current course collections I'll get instant access to?
Absolutely! As soon as you grab your seat inside the membership you'll have access to *all* previous course collections, including:
1. Start Here: Mindset Module
2. Branding Your Blog For Success
3. Let's Get Technical (including Search Engine Optimization)
4. Crafting A Content & List-Building Strategy That Converts
5. Crafting A Successful Social Media Strategy
6. Crafting A Fantastic Facebook Strategy
7. Understanding Instagram For Blog Biz Growth (With Christine Lozada)
8. Utilizing Twitter For Engagement & Growth
9. How To Customize & Design Your WordPress Site (With Sylvia De Sonia)
10. Crafting A Highly Profitable Affiliate Strategy
11. Grow Your Email List With Facebook Ads (With Stephanie Mead)
12. Creating Social Stories With Intention (With Christine Lozada)
13. How To Update Your Old Content To Grow Your Traffic
14. Sell Your Product Before You Create It
15. Monetize Your Blog With A Membership Site
16. The Great 31-Day Link-Building Challenge
17. How To Use AI To Co-Write Your Blog Posts (With Nina Clapperton)
18. How To Do A Competitor Keyword Analysis To Grow Your Traffic
19. How To Be Your Own Public Relations Strategist (With Lynya Floyd)
20. How To Drive Free Pinterest SEO Traffic To Your Blog (With Anastasia Blogger)
21. Blogging Legally: A Q&A (With Attorney Lisa Fraley)
22. Creating Incredible Opt-In Printables That Grow Your List (With Marwa Elshahawy)
23. How To Successfully Create A Podcast (With Adam Ashton)
24. How To Self-Publish An Ebook (With Reedsy)
25. How To Monetize Your Blog With Online Courses (With Teachable)
26. How To Grow Your Community & Income Through Virtual Summits (With Kristyn Caetano)
27. Email Writing 101: Have Your Subscribers Opening & Buying Like Crazy (With ConvertKit)
28. Growing Your Blog Through Co-Creation
29. Know Your Audience: A User Research-Driven Approach (With Kim Callender)
30. Bookkeeping & Taxes For Bloggers (With Small Business Sarah)
31. Using Alignment To Manifest Your Business & Life Vision (With Natalie Brite)
32. How To Create A Cohesive Brand Across All Platforms (With Rachel Off Duty)
33. How To Create Amazing Images With Your Smartphone (With Kayla Butler)
34. How To Grow Your Business Through Gamification (With Megan Taylor Morrison)
35. How To Get Your Blog Into Mediavine (With Mediavine)
36. How To Improve Your Blog's Performance (With Jim Jones)
37. How To Use Twitter Chats To Grow A Community On Twitter & Beyond (With Nicolette Orlemans)
38. How To Successfully Launch Your First Retreat (With Andi Eaton)
39. How Your Blog Can Bring Good Into The World (With Impact Travel Alliance)
40. 13 Things I Learned Working With An SEO Agency + Google Updates
41. Mastering Pinterest Ads (With Chantell Collins)
42. How To Create Engaging Video + Leverage YouTube (With Breonna Queen)
43. Cultivating Rhythm As An Entrepreneur Through Ayurveda (With Angela Perger)
44. Creating A Batch System In Your Blogging Business (With Cara Harvey)
45. How To Create Content That Sells (With Meera Kothand)
46. How To Host A Profitable Live Webinar
47. How To Create Profitable Gift Guides As A Blogger
48. How To Make Money Freelance Writing (With Abi King)
49. How To Use A Drone To Stand Out (With Christine Lozada)
50. How To Get Results On Pinterest As A Blogger (With Nadalie Bardo)
51. Top 10 Productivity Myths & Mistakes You're Making (With Sagan Morrow)
52. Website & Social Media Accessibility Made Easy (With Erin Perkins)
53. How To Increase Your Email Open Rate (With Liz Wilcox)
54. How To Grow & Convert Your TikTok Following (With Meghan Ramsey)
55. Monetizing Your Blog With Printables (With Faith Lee)
56. How To Create A Webinar Funnel (With Marina Lotaif)
57. How To Use Your Blog To Sell Services (with Kayla Schilthuis-Ihrig)
58. Confident Pitching (Brands & Beyond)
59. Understanding Google Analytics 4 (With Sherry Smothermon-Short)
60. How To Grow Your Traffic By Targeting Zero Volume Keywords (With Nina Clapperton)
61. How To Plan Your Photo Story (With Diane Evans)
62. Your Blogging Breakthrough Month 2023
63. How To Create & Sell Tours Through Your Blog
64. Create A Free Challenge That Grows Your Email List & Income
65. How To Host A Giveaway To Grow & Monetize Your Blog
And more!
There are also workshops on topics like how to create an SEO-optimized blog post from scratch, land paid partnerships with tourism boards, negotiate contracts with brands, create content silos to improve SEO, and more.
And remember, a new course gets published inside the membership every single month!
Q: I'm more experienced in blogging. Will Travel Blog Prosperity help me?
Travel Blog Prosperity can help any blogger who feels they have room to grow.
Ask yourself:
Are there areas of your blogging business where you'd love to grow, but feel confused or like you don't want to do it alone?
Are you earning a sustainable income through your blog?
Do you feel fulfilled by your blogging business or more like you're running on a hamster wheel going nowhere?
Travel Blog Prosperity covers all kinds of strategies and topics, from list-building to social media strategizing to crafting high-converting funnels to saving time by creating a batch system. 
And every month brings a new topic, allowing bloggers of all levels to grow through this program. 
Q: I'm a blogger in another niche other than travel. Is this course still relevant to me?
Totally! 
While the examples given are often travel-related, the tactics taught are relevant to bloggers in all niches. 
Inside the community, we've had bloggers focused on photography, science, water conversation, creative writing, and more -- along with travel, of course. :)
Q: This sounds too good to be true! Are there any hidden fees?
No hidden fees here!
You'll pay just $9 for your first month to access every single thing mentioned above.
After that, it's just $49/month to stay a member and you can cancel at any time. 
By the way:
Many of our members make their monthly tuition back quickly through the weekly VIP Opportunities Newsletter alone!
Q: I'm just starting a blog. Should I wait to join Travel Blog Prosperity later?
First off, congratulations on your new endeavor! I'd love to hold your hand and walk you step-by-step through your blog launch, helping you lay a solid foundation and grow it into a profitable business.
Yes, that's exactly what Travel Blog Prosperity can do. 
Instead of trying to start a blogging business on your own -- and, let's be honest, spending way too much time searching Google for 'the answers', which are often inaccurate -- you'll learn strategies from myself and other bloggers who are *already* earning a full-time salary from their blogs.
Q: I still have a question. Can I email you?
Yes! Simply send your message to [email protected] and I'll get back to you ASAP.

Ready to turn your blog into the profitable business of your dreams?
Our nurturing community can't wait to work with you!